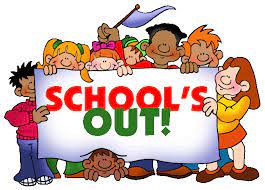 Parent's the last day of school is on June 1, 2023. Please mark your calendars as this will be an early dismissal day.    Students! Have a safe and fun summer break! You have all worked hard and we look forward to seeing you all when you return in…
Principal's Message
Dear Mark Twain Families,
The Mark Twain teachers and staff feel that a strong partnership between home and school provides the basis for optimal student success. Together, in conjunction with the development of your student's individualized education program (IEP), we can support your student's ability as well as their right to learn and to progress. For SUCCESS, it is important that your students participate in instructional opportunities that assist them to participate as fully and as independently as possible at home and school. Collaboration as a team is important and appreciated for our students'!
We are continually looking for ways to help our parents support their child's education, social growth, and overall independence. Mark Twain holds multiple events throughout the school year as well as parent trainings and meetings. All parents are encouraged to attend. We look forward to seeing you!
As always, I look forward to working with your students and the staff but also the opportunity for the work we will do together. Fostering a collaborative connection between home and school is a passion of mine. It is this collaboration and communication between home and school that facilitates the success of our students. "Alone we can do so little; Together we can do so much" Helen Keller
The staff, teachers, and I would like to thank you for your continued support of the school and students. Again, we know that working together we make a difference in our student's futures and provide the most meaningful education program designed to meet each student's individual needs.
Please know that I always welcome any suggestions, comments, or concerns you may have to share. My door is always open.
Let's Go Warriors!!!
Most sincerely,
Tricia Chinn
Our School
Mark Twain provides specialized academic instruction for students aged preschool through adulthood.  Our instructional program focuses on building the functional skills of our students in the following areas:
Academics
Communication,
Social skills
Daily living skills
Vocational skills
Recreation and leisure
Physical education
Humanities- art and music 
Our instructional program also incorporates community-based instruction, where students increase their opportunities to further develop their social skills and other specific skills critical to the individual's ability to function independently in the community.  With support from staff, families, and the community, Mark Twain works tirelessly to ensure an empowering, safe, and enriching educational environment for our students.